It's not often you bump into a service brand that works language into its face-to-face customer experience really well. When you do, it's worth celebrating…
"Do not distub" signs, welcome mats and "Happy Hour" notices. Language is a part of the guest experience for every hotel. But it's rare it's anything other than signage to steer you from Atrium to Bedroom.
In a welcome break with this tradition, citizenM hotels has created a playful tone of voice that is a part of the soul of the place. There's nothing wallpaper-like about their words. They're as important to the brand as its self-service check-ins or its living room-like lobbies.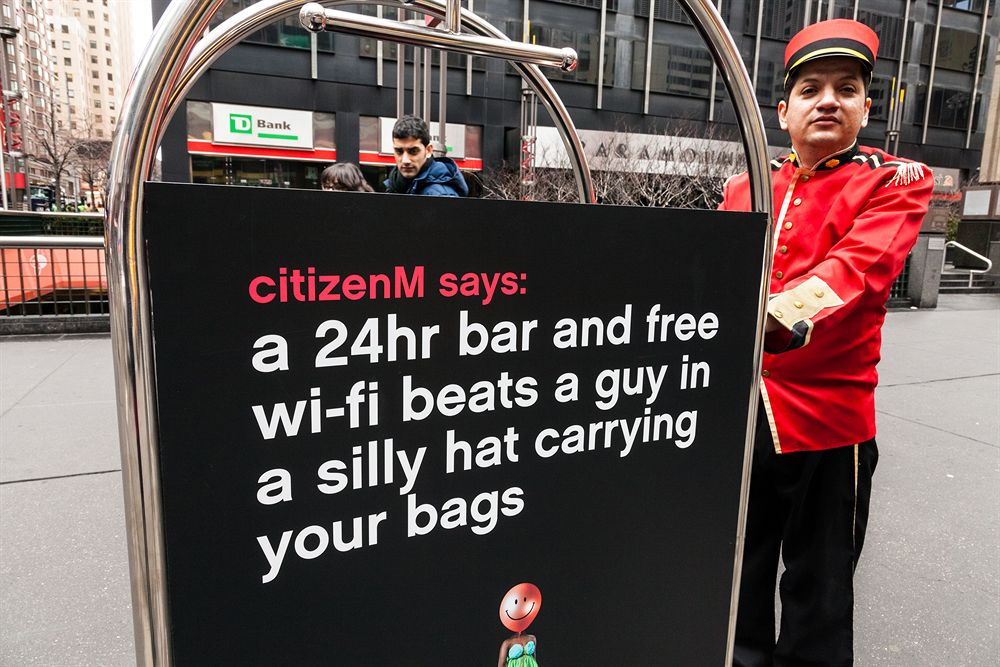 Last month, citizenM opened its third hotel in London in Shoreditech. That was hot on the heels of a new hotel by the Tower of London which opened in the summer, bringing its worldwide tally to nine. All of which is no mean feat for a hotel brand that's less than eight years old.
How far its brand language has powered this growth is impossible to gauge. What's certain is that its words give guests a clear sense of what it stands for and why it's different. This isn't a spray-on tone of voice. It springs from the purpose of the place; its unique take on the world shines through in everything it writes.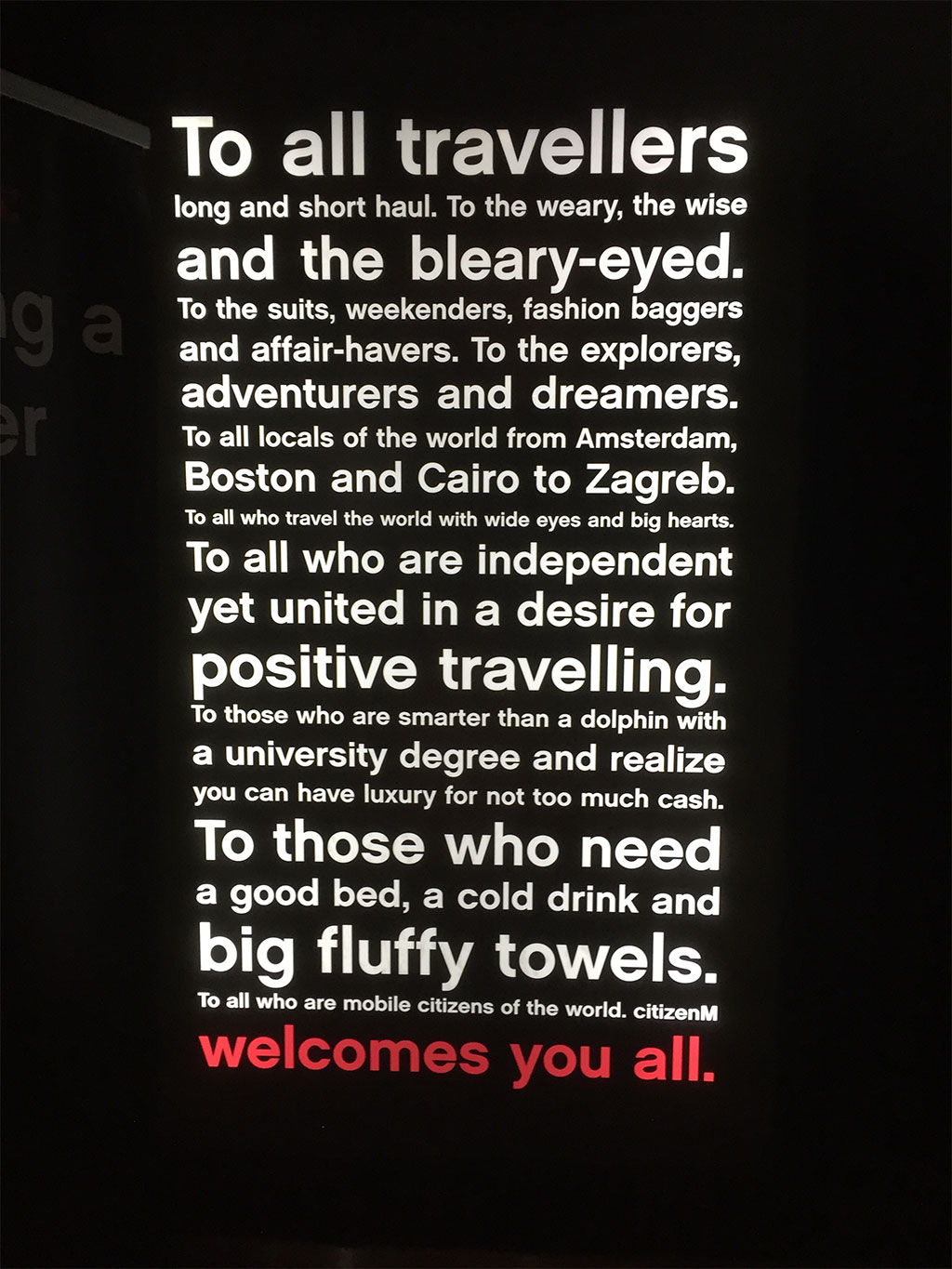 citizenM looks at the world through its guests' eyes. Millenial travellers, the mobile global citizens of its name, want to enjoy the world in style without paying the earth. Technology is more important than trouser presses and shareable experiences are more important than everything.
citizenM understands that every little interaction in the hotel is 'Instagrammable' and uses language to make them special. Even a request to keep the noise down can stick in the memory if it's worded well.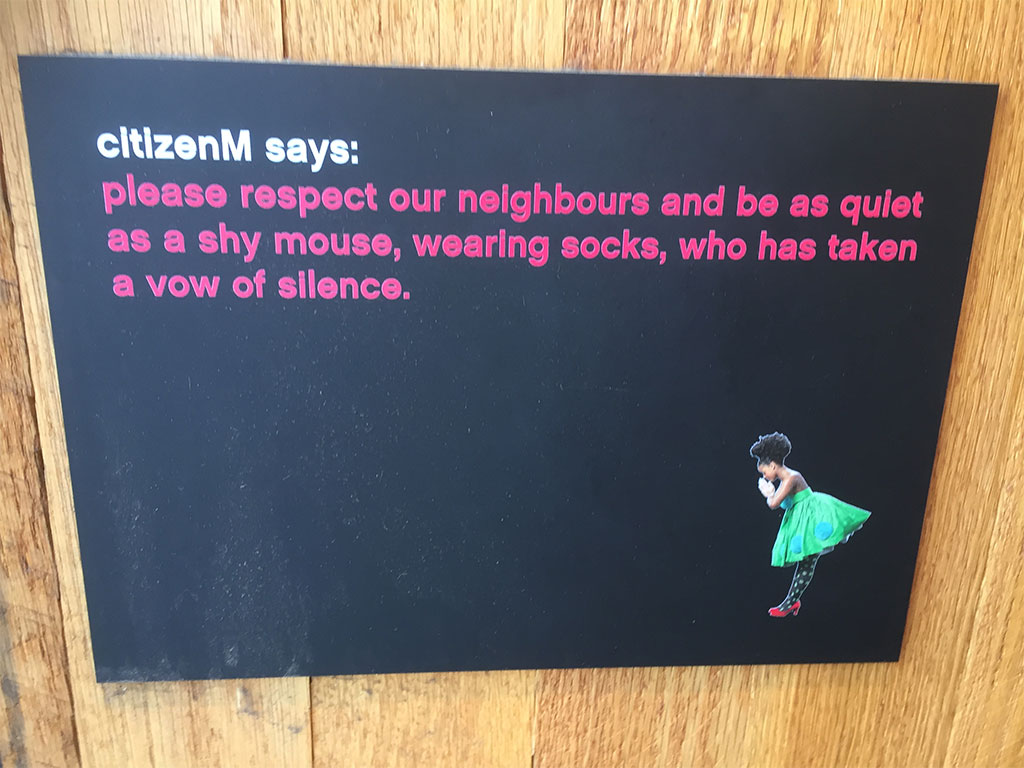 The ability to make a serious point with a light touch is one of the marks of a successful tone of voice. And citizenM does this time and time again. I've visited all three of citizenM's London hotels and I couldn't find an example of the tone faltering, which is some achievement.
Almost inevitably, the occasional execution in a conversational brand voice will appear forced, tipping over into 'wackaging' or worse. But citizenM is consistently creative, adding personality to everything from its most important statements to its most disposable ones: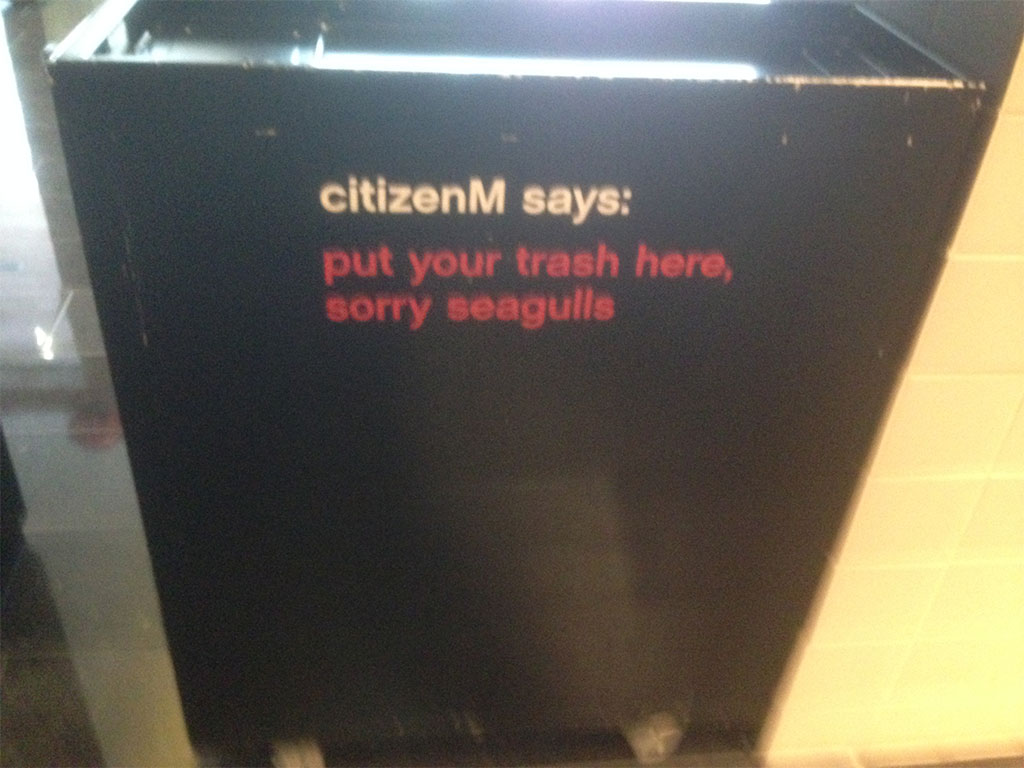 Much of the credit for this has to go to Kessels Kramer, the Dutch ad agency that has nurtured the brand from birth. Tone of voice as a discipline is really only 15 years old, but Kessels Kramer were early to the party creating the refreshingly straight-talking Hans Brinker Hotel voice in the mid-1990s.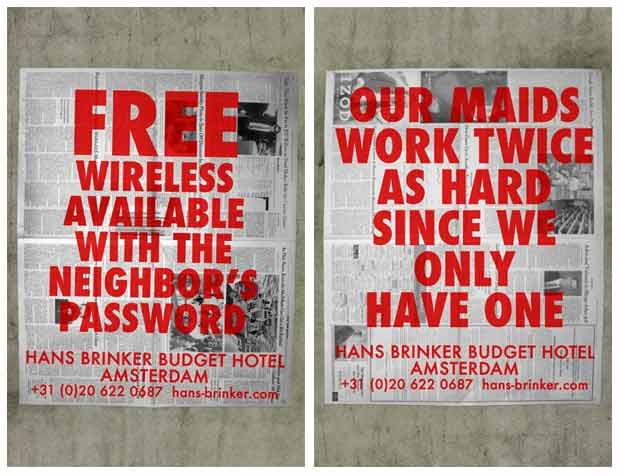 Hans Brinker made a name for themselves in the budget hotel market by being brutally frank about their no-frills service, and citizenM continues this no-nonsense approach. (Although, in fairness, their millennial luxury-seeking guests have slightly higher hopes than "Free fresh air in every room", a big selling point for the Hans Brinker.)
It takes a brave service brand to work words into its direct customer experience. Language is a natural part of packaging, online and traditional comms channels, but it's often limited to a Pay Here sign when you're face-to-face with a customer.
It will be interesting to see if citizenM keep words centre stage as they grow. All too often brands lose their playfulness as they expand. However, the early signs are encouraging, with citizenM's latest hotel in Shoreditch full of the linguistic loveliness that is helping it win a loyal following.